Product details of the mesh led screen
Quick Overview
During the process of production, every detail of XinHe mesh led screen is highly valued. The product is energy efficient, cost effective, and durable. It offers a great alternative in replacing current halogen or standard lights. mesh led screen is one of the main products of XinHe. With wide application, our product can be applied to different industries and fields. And it is deeply loved and favored by customers. One of the greatest quality of mesh led screen is long service team.
Product Description
The details of mesh led screen are presented to you in the following section.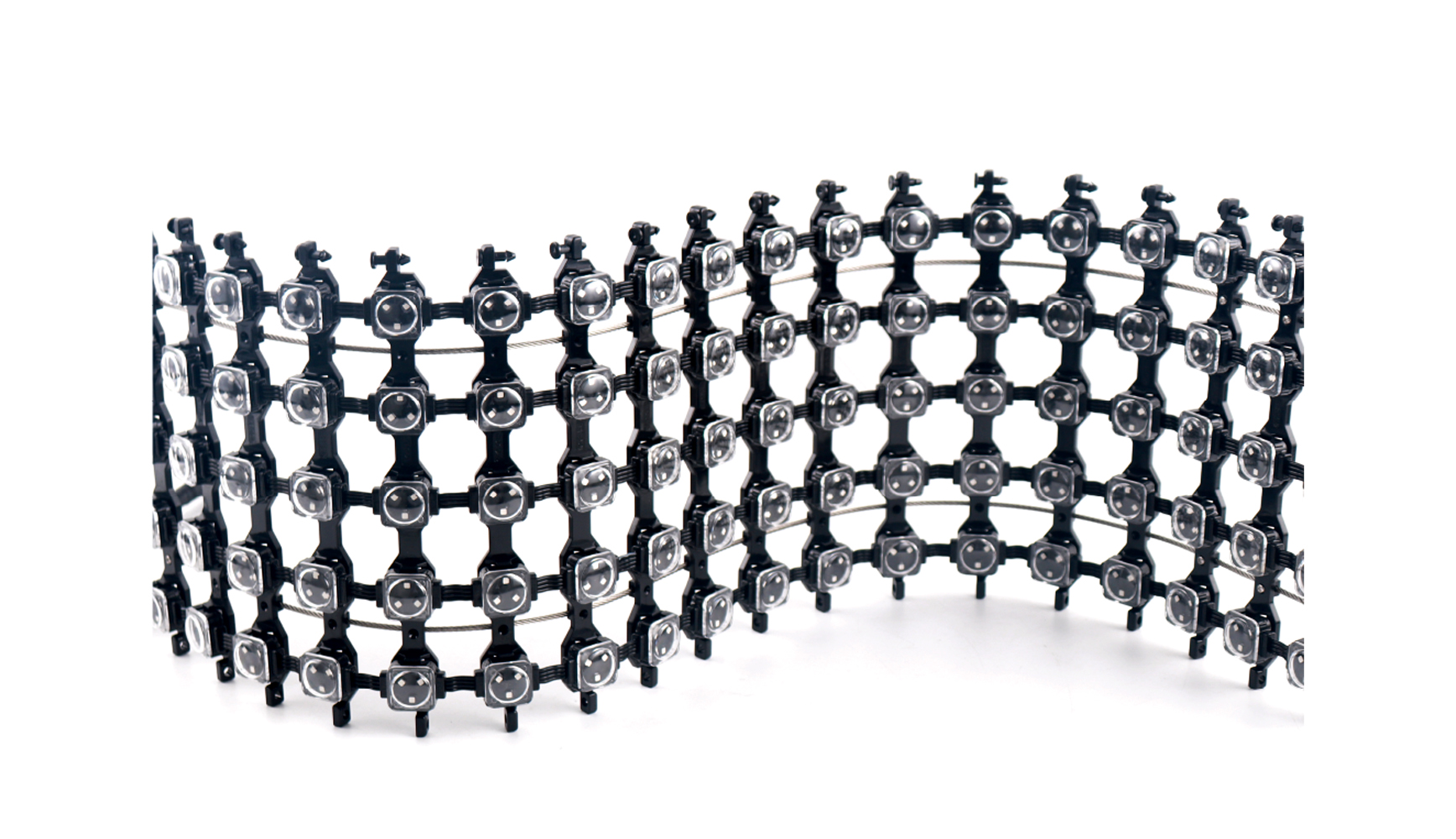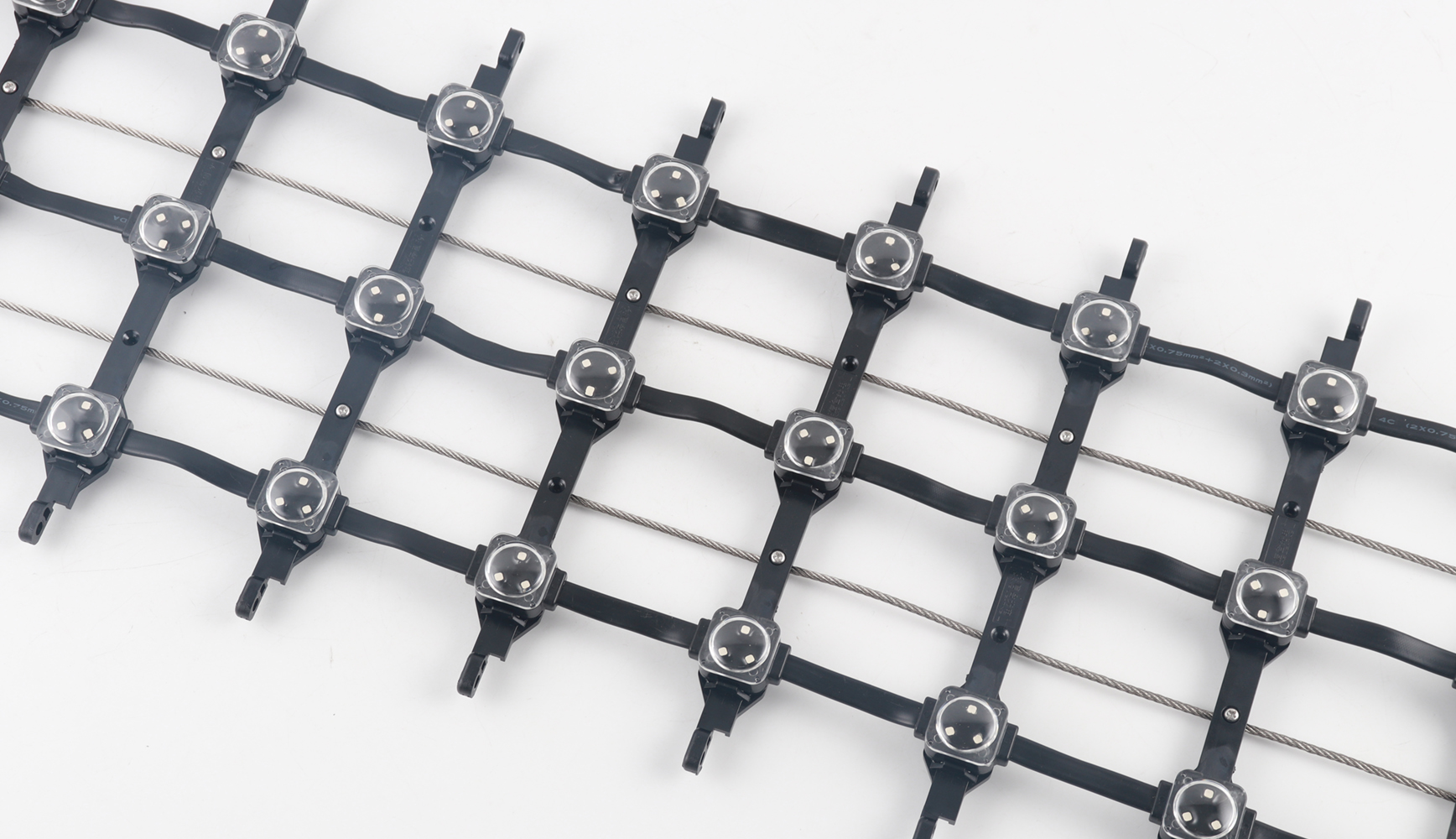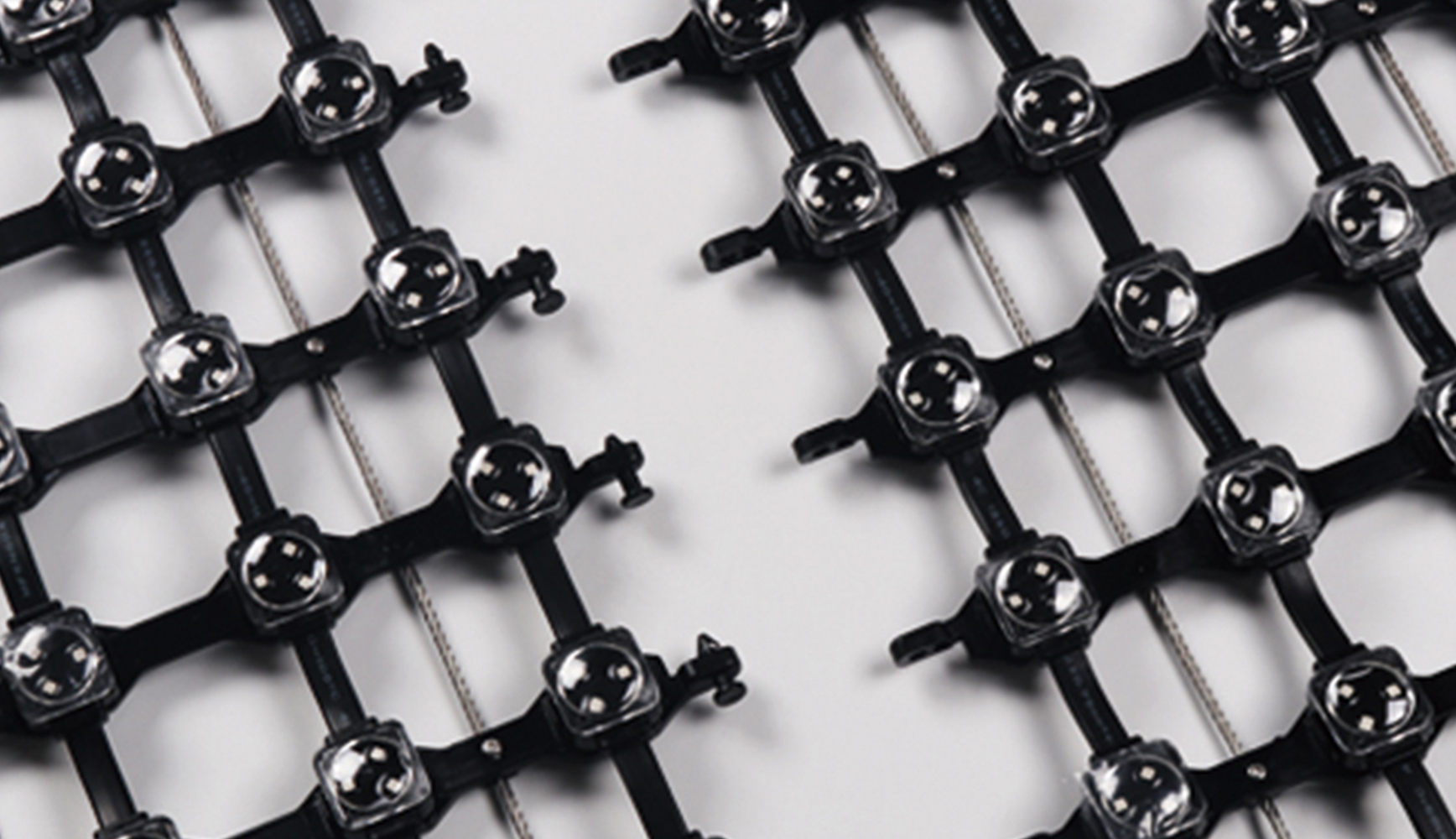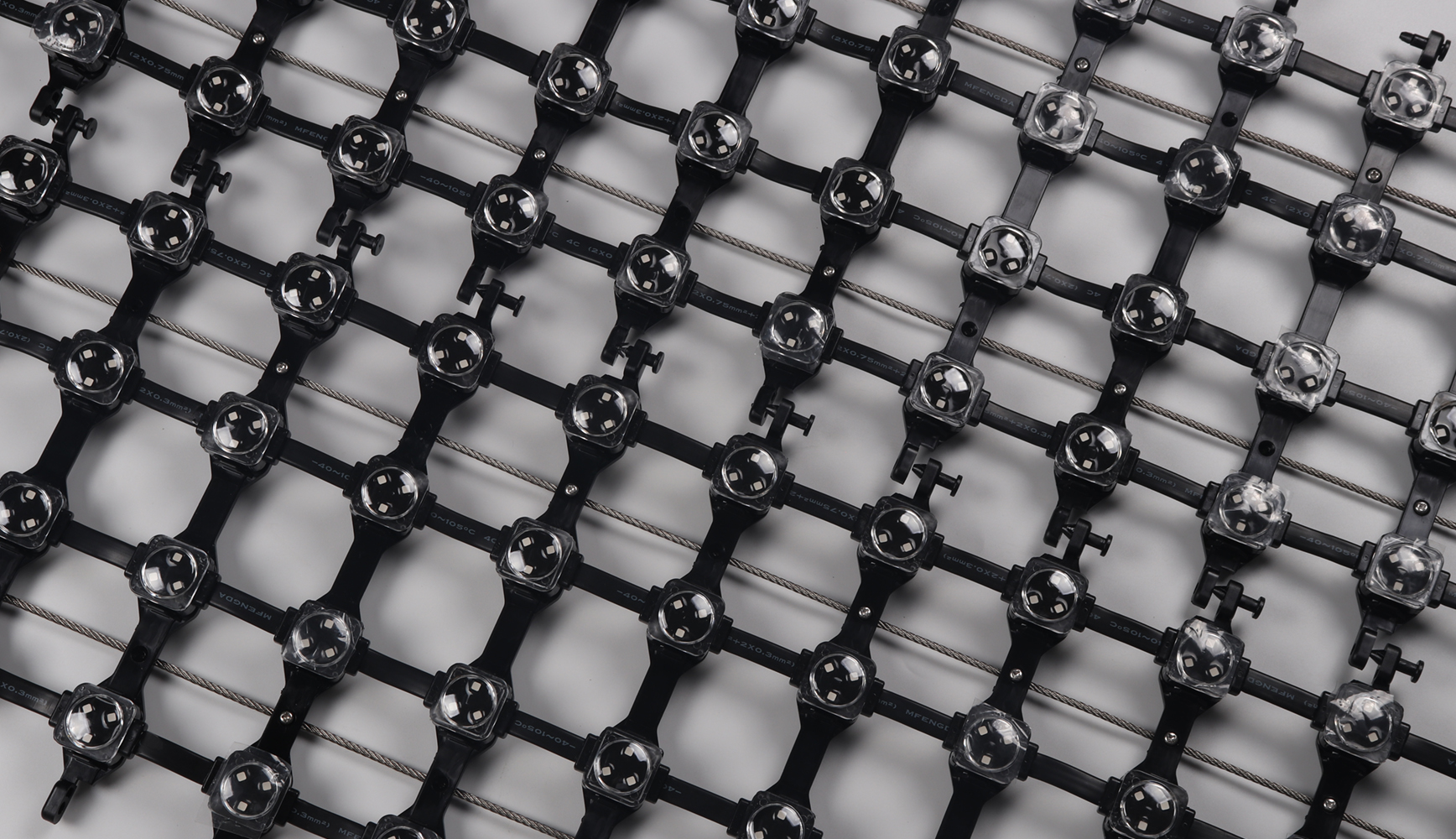 Various densities are available

Bolt splicing steel wire fixation Transparent self-heat dissipation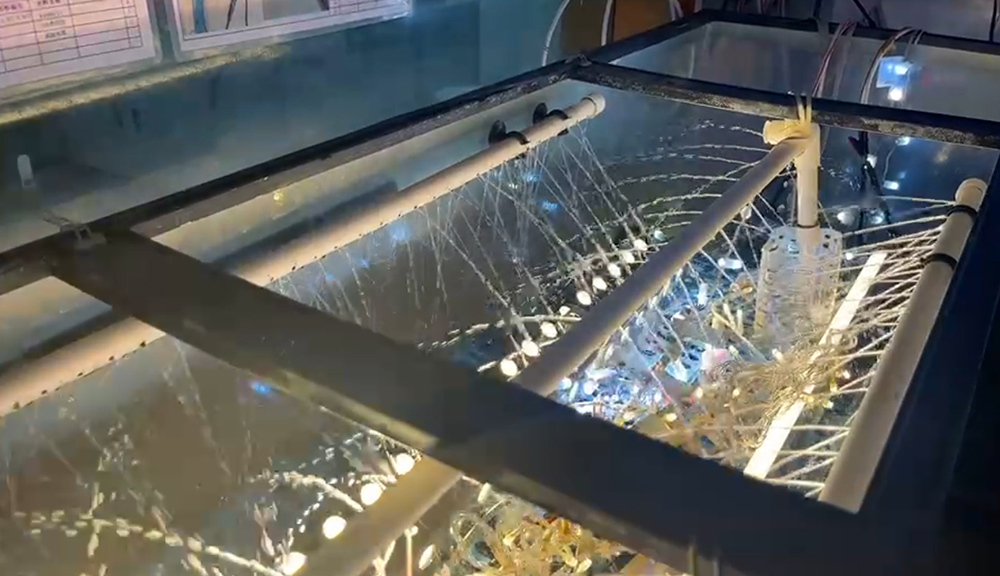 Create a fully sealed waterproof structure, suitable for any installation environment.
Various densities are available
High flatness, highly uniform spacing and free choice.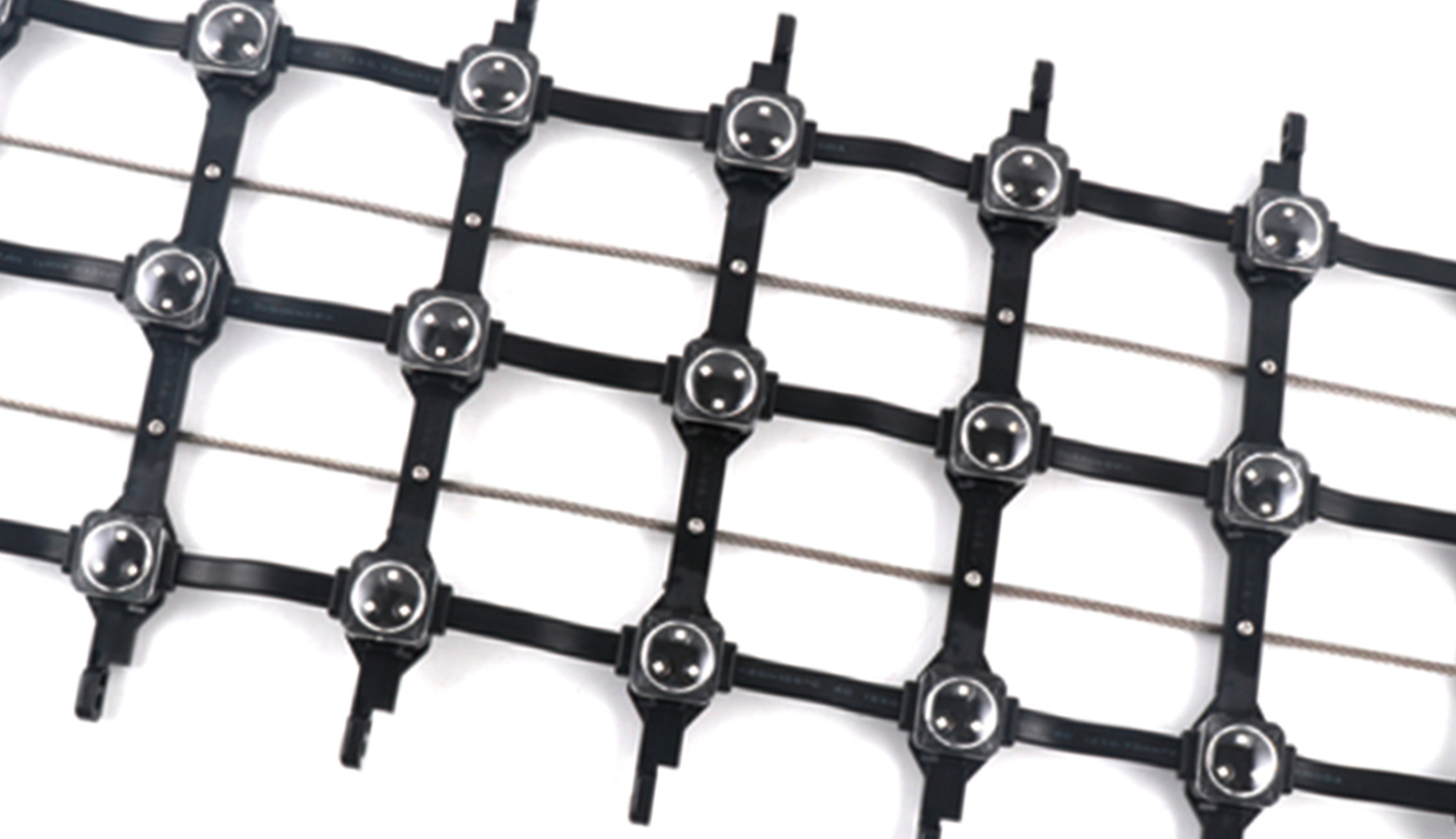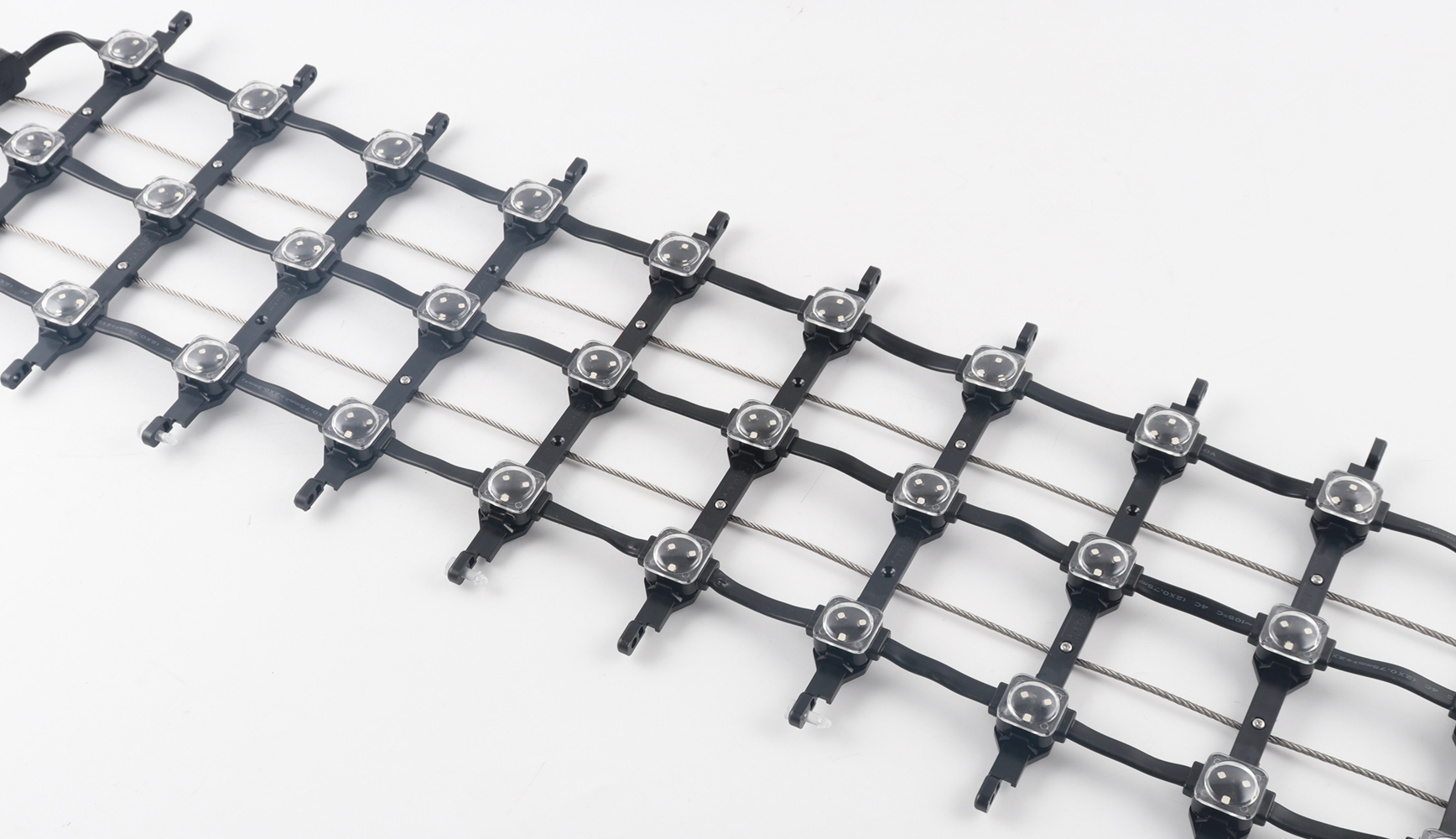 Bolt splicing steel wire fixation
The installation is convenient and fast, which can save a lot of manpower and material costs.
Transparent self-heat dissipation
Does not affect the ventilation and lighting of the screen, reduces the weight, effectively dissipates heat and prolongs the service life.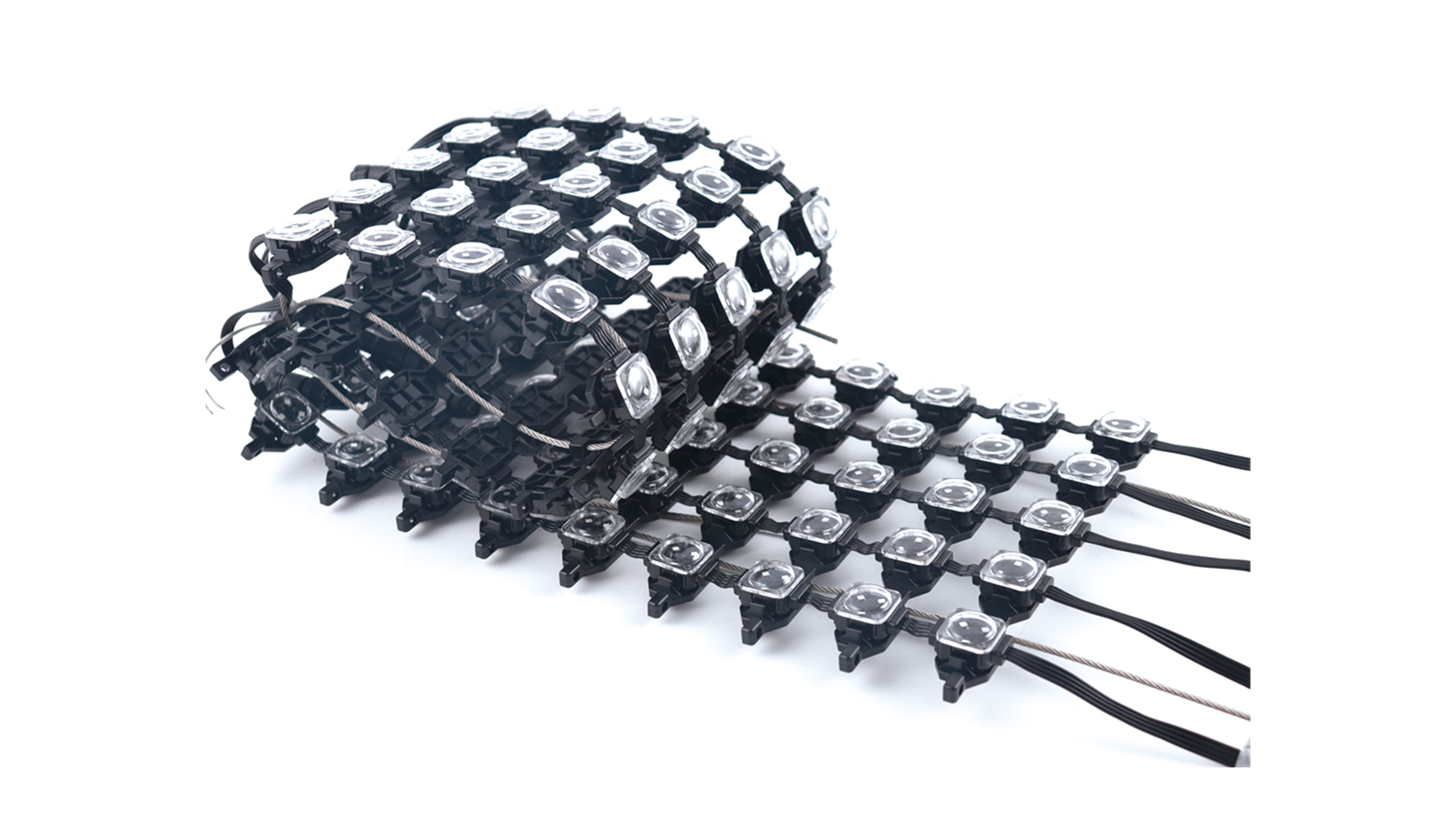 Product specification
Product specification
XH-HXH2503P12 ,XH-HXH2503P12 ,XH-HXH2503S12/24
Operating voltage
DC12V,DC12V,DC24V
Light source color
RGB,RGBW,RGB
Control
DMX512,DMX512,TTL bad point continuation
Pixels per inch
256/64pcs,144pcs,400pcs;256/64pcs,144/36pcs,400pcs;400pcs
Pixel spacing
62.5/125mm,83.3mm,50mm;62.5/125mm,83.3/166.7mm,50mm;50mm
Screen weight
5.4/1.9kg,1.3kg,1.3kg;5.4/1.9kg,3.4/1.3kg,6.3kg;6.3kg
intensity of illumination
5000/2500cd,4000cd,7000cd;5000/2500cd,4000/500cd,7000cd;7000cd
Safety protection:
Luminous angle
160°
The protection grades
IP67
Electrical safety grade
III kind
Working temperature
-20°C to ±60°C
Flame retardant rating
V-0 level
Impact resistance grade
IK10
Average life span
>30000h
Salt spray test
Salt spray resistance
Company Information
Shenzhen Xinhe Optoelectronic Lighting Co., Ltd. is a company engaged in the production of LED Point Light,LED Mesh Screen,LED Pixel Light. We are located in XinHe sticks to the enterprise spirit of 'innovation, excellence, perseverance'. We uphold the corporate belief of 'quality is of great importance to the enterprise'. We are efficient, pragmatic, honest, modest, which is the reflection of corporate value. XinHe has a development team with many years of technical experience, and the team members have strong industrial logic thinking and industry experience, providing a strong guarantee for our development. XinHe has an excellent team consisting of talents in R&D, production and management. We could provide practical solutions according to actual needs of different customers.
Our products are available in various types and reasonable price. Welcome people from all walks of life to inquire and discuss business.